After the last succesful Supa Oldies Golf day in August……The Christmas Supa Oldies Golf day is on Friday 16th December  at Buderim's Headland Park Golf Course.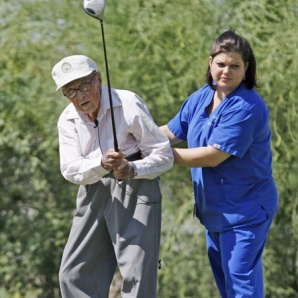 When: Friday 16th December
Where: Headland Golf Club, Golf Links Drive,BUDERIM
Time: 1st Tee off 7.52am…..till 8.56am
Cost:  $50 per player.
Includes:  Golf Cart for 2 – 18 Holes Green Fee's – Lunch – Some Beers.
Trophies provided for:   Closest to the Pin – Best drive – Winners – Runners Up.
Notes: .We are playing in fours, two from one team and two from another eg. 2 from London Pride and 2 from Bingera.We're playing best ball (Ambrose) so the hackers are more than welcome to join in.The original 23 players from the last tournament have priority and their places will be held for 7 days.
Tee off times are very important so you must clear the first hole as soon as possible, so, strictly on the first hole, no looking for lost balls.
You must Email me or text me on 0417 712401 if you are interested and I'll put your name on the list.Do try to register with your team pair, however if you don't have a pair I can pair you up with someone from another team.Once registered you get 7 days to pay your $50 fee.Sorry but if you don't pay your fee within 7 days of registering your place will be offered to anyone on the waiting list.Payment by internet transfer to: Supa Oldies bsb 064420 acct no. 010278688…don't forget to include your name as the reference.
Good Golfing
DARRYL HAYDEN
Golf Manager
SUNSHINE COAST
SUPA OLDIES SOCCER INC
Please text DARRYL on 0417 712401 or Email me to let us know you want to play – Teams of 4 encouraged!!!