"Masita Teamwear", a Major sponsor of the Supa Oldies has decided to sponsor the Charity Cup on the 19th April with a $500 Teamwear voucher!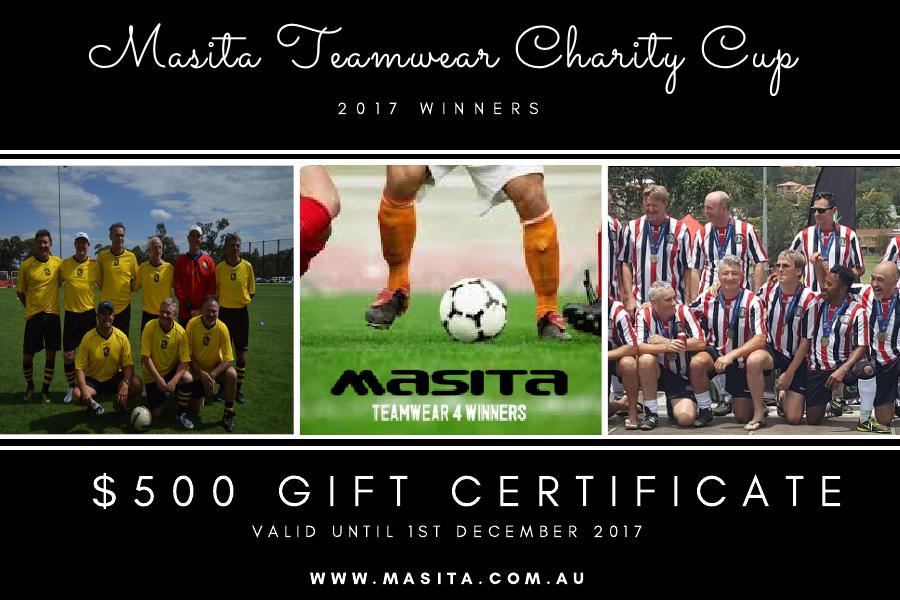 Masita Teamwear already supply the SCSOS with Team strips for our Travelling Squads and also have supplied the Match Balls for last years Tournament and have also supplied 24 Balls for the next Six a side season!!
If you need to get a New Strip for your Team…. contact  George Campbell at Masita. george.campbell@essential.net.au
Good Luck in the Masita Teamwear Charity Cup!