3rd SUPA OLDIES GOLF DAY AT NOOSA SPRINGS.
20 Supa Oldies Golfers (…and I use the term loosely!)  descended on Noosa Springs Golf Course last Friday to compete in the 3rd Supa Oldies Golf Day.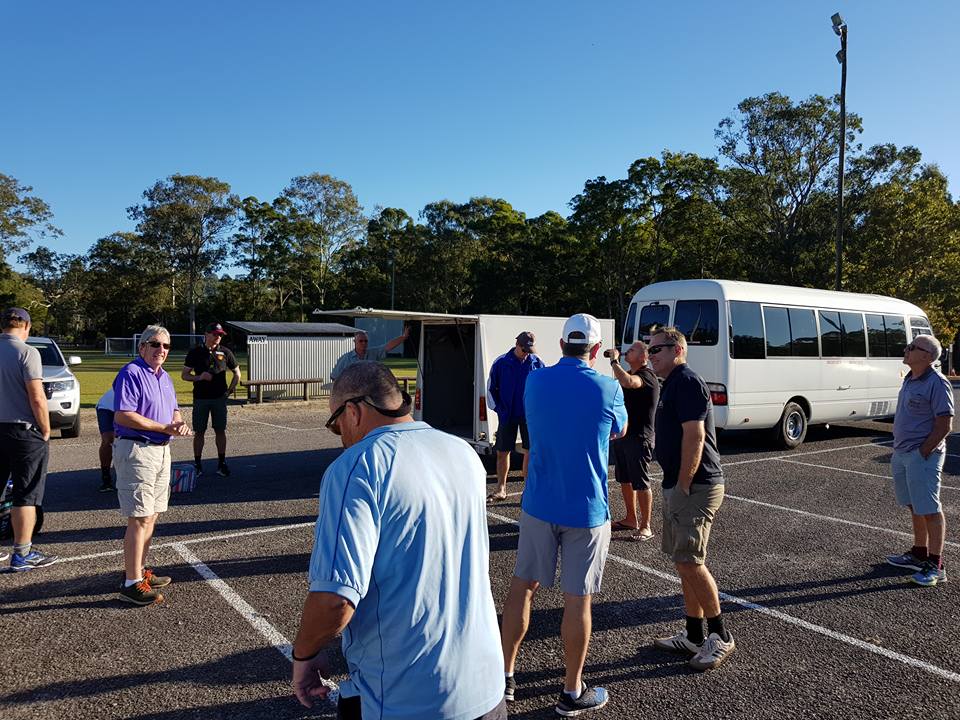 Where's the beer!!!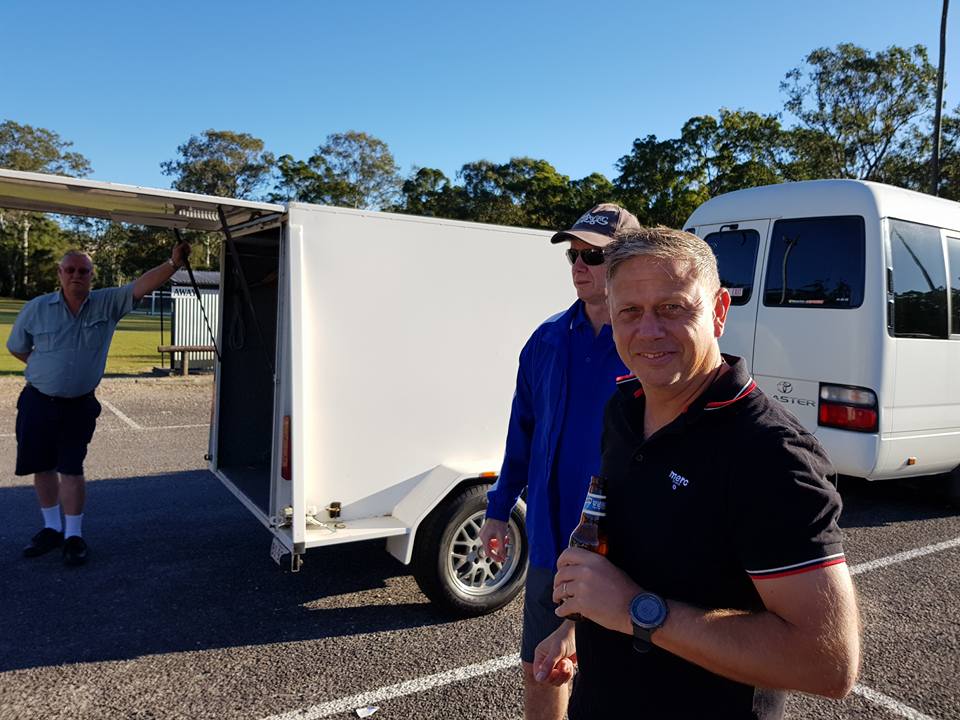 Ah….Kevy's got it!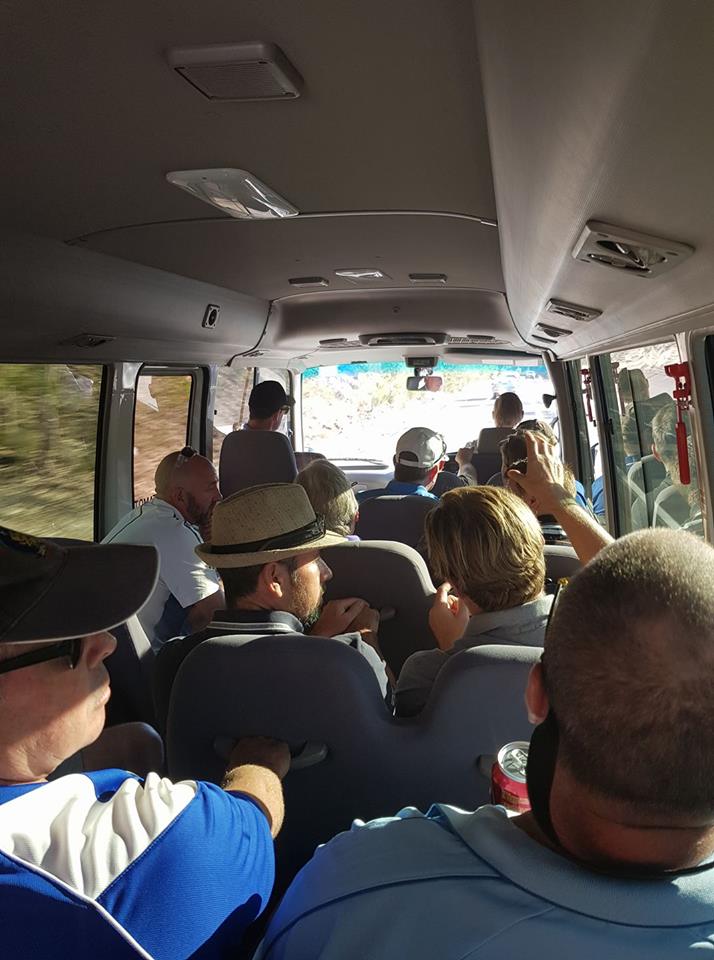 "…and the wheels on the Bus go round and round…."
ARRIVING AT NOOSA SPRINGS THE SET UP BEGINS…..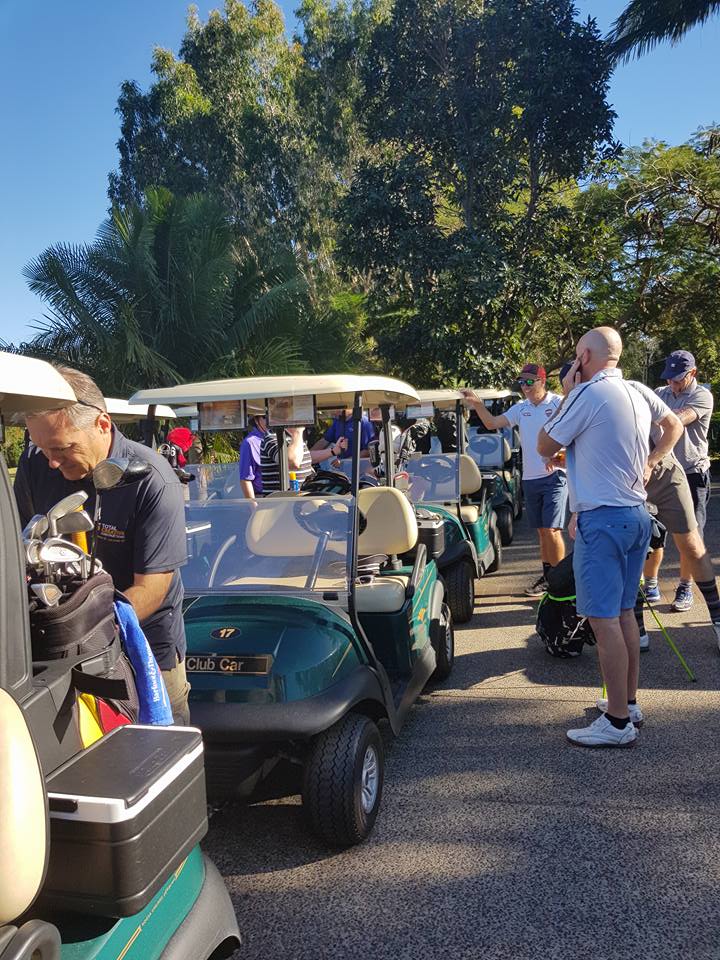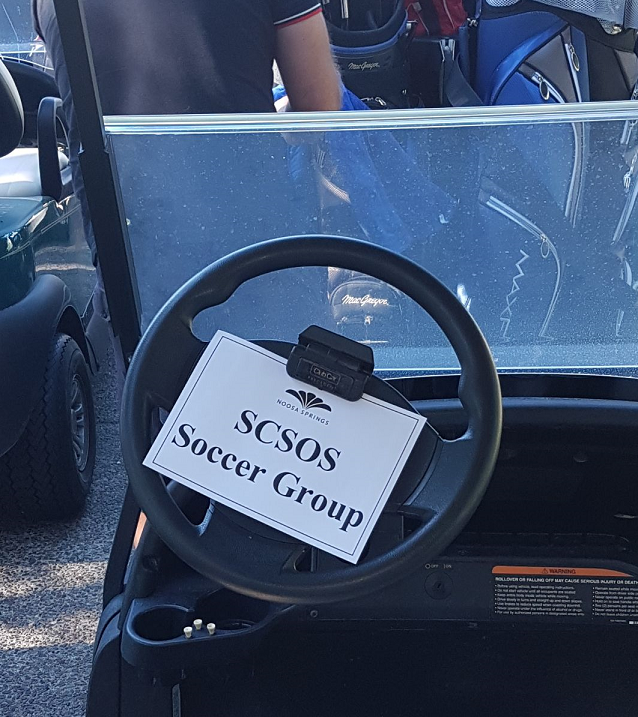 THE TEAMS:
GROUP 1  REAL BOLLUX V SMS FINANCE
(DAVE PHILLIPS/BOB SMOOTHEY/GOLLY/JIM HEATON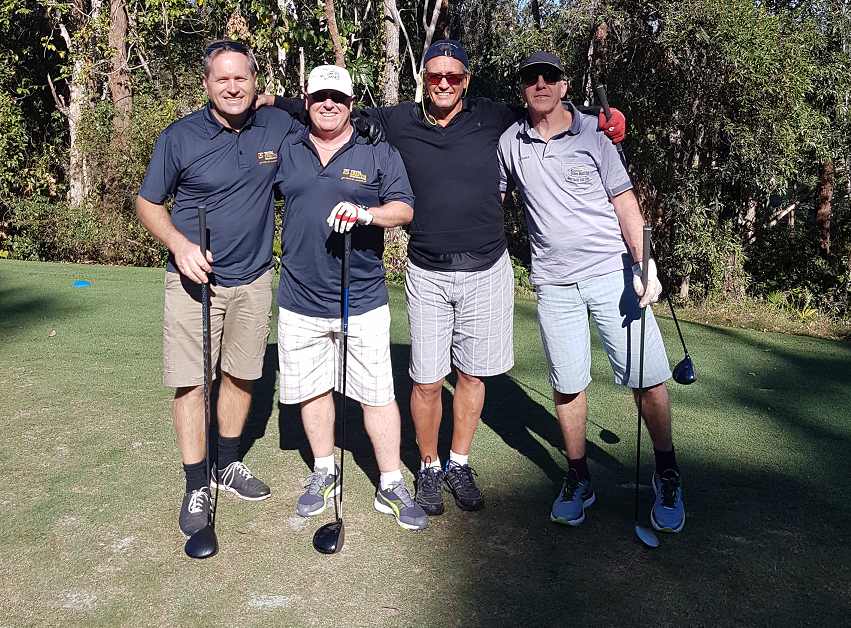 GROUP 2  SPECIAL ONES V CATALAN
(GLENN POLLOCK/ PAUL MILNE/JOHN O'CALLAGHAN/TONY ROCHE)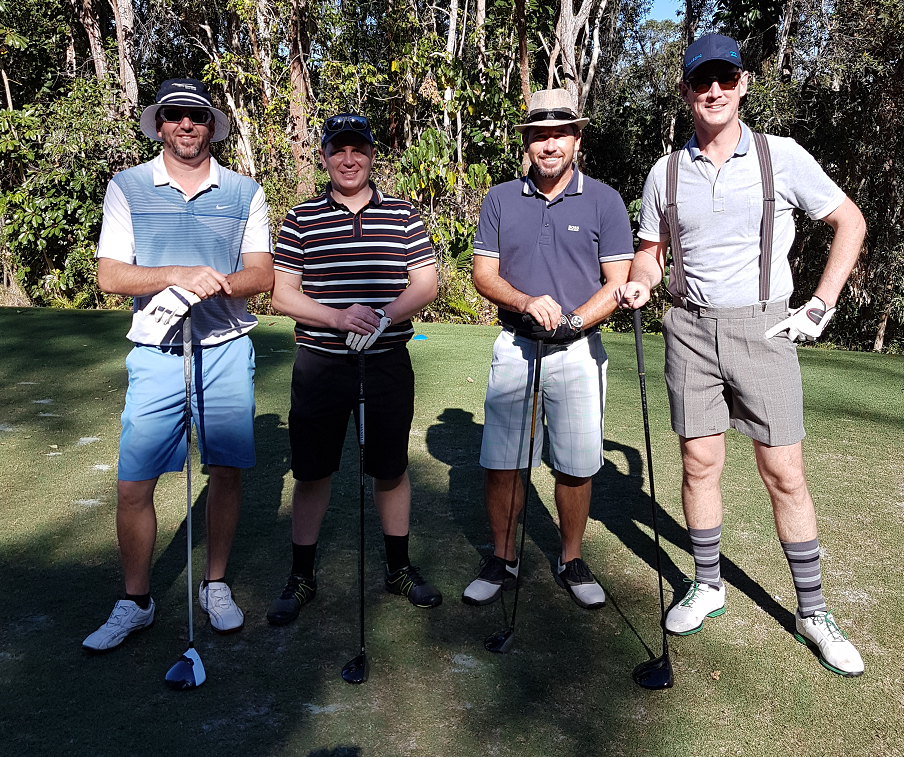 GROUP 3: SPECIAL ONES 2 V EX BINGERA
(STEFAN BADER/MALCOLM MORGAN/NATHAN NOLAN/DAMIEN WAUGH)
GROUP 4: RED BULLS V OLD SKOOL
(DAVID LOY/NIGEL HALL/RUSSELL BARTHOLOMEW/KEVIN RUSSELL)
REAL BOLLUX 2 V LONDON PRIDE
(SCOTT DAVIDSON/GREG HOLMES/CLIVE HAWKES/ DARRYL HAYDEN)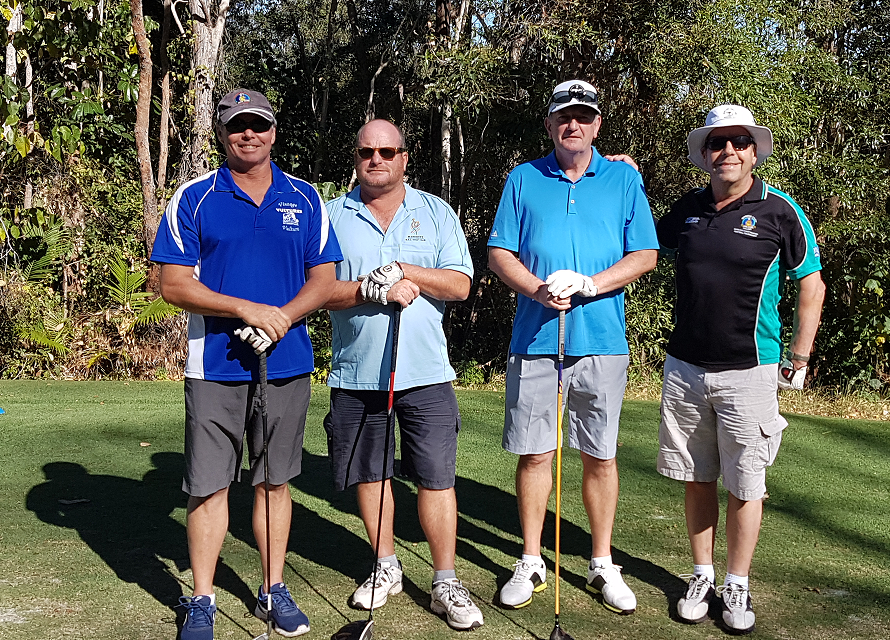 With 10 pairs representing their Teams the competition was fierce……when you could find your ball????
Very picturesque course…….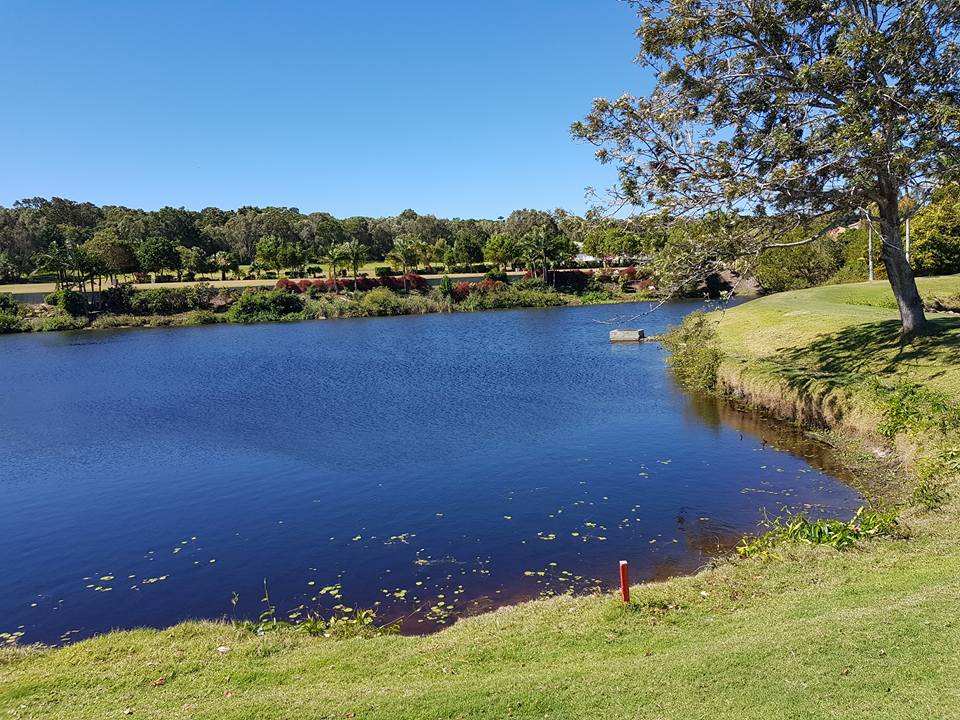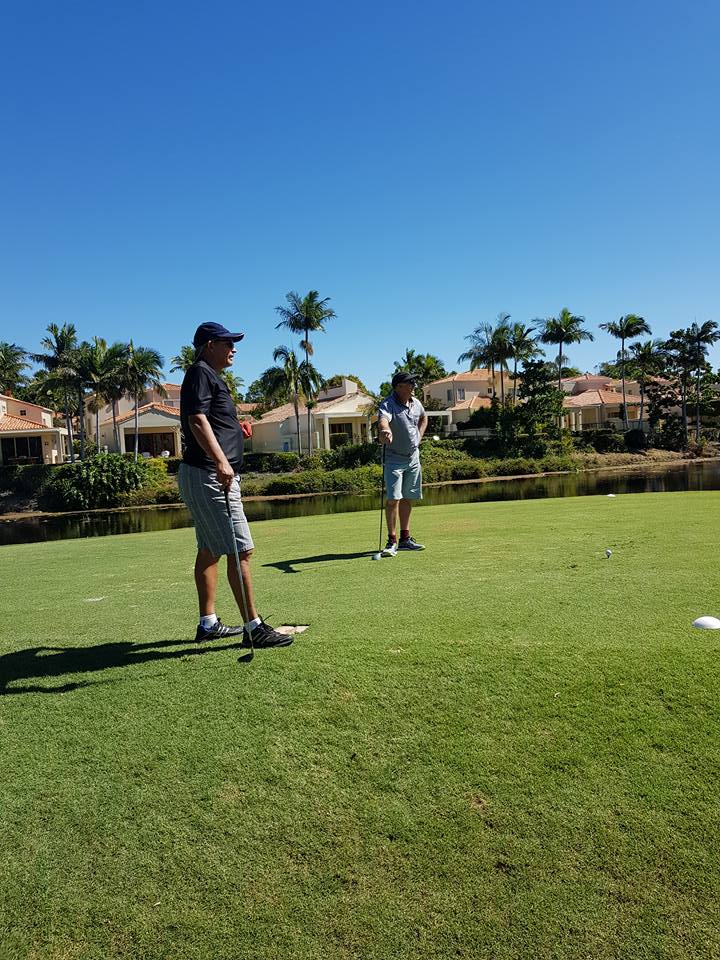 Competition was fierce………as was the drinking at the 19th hole!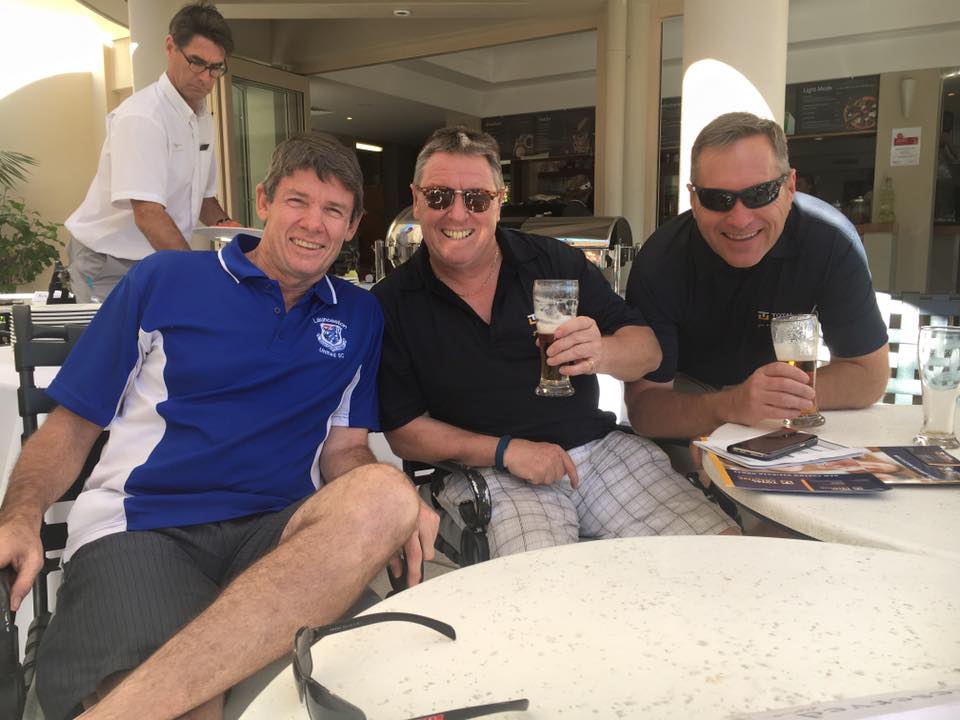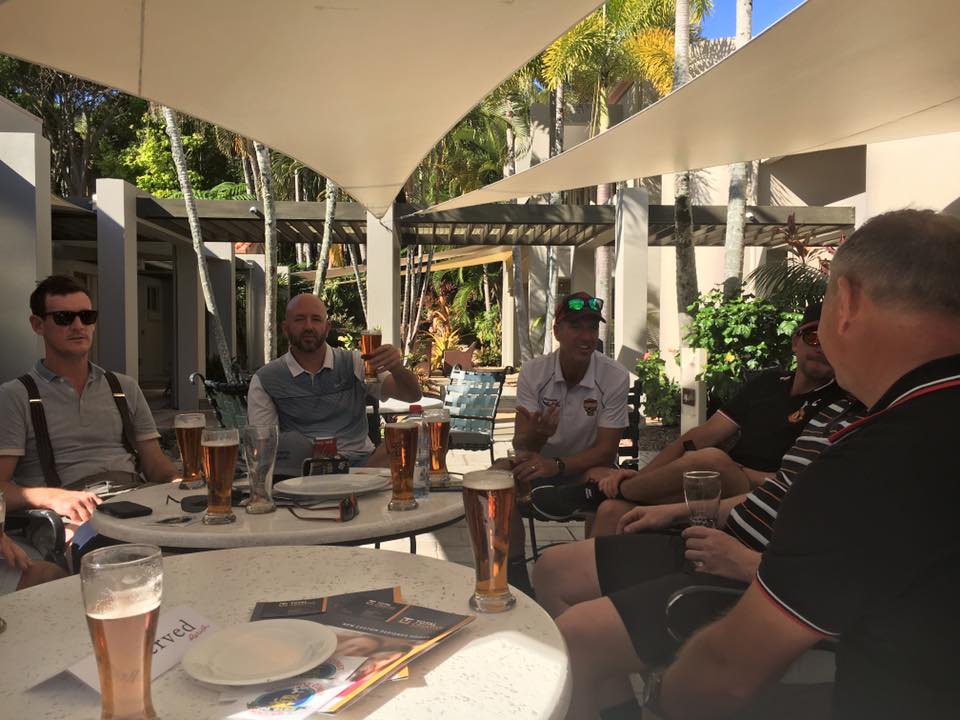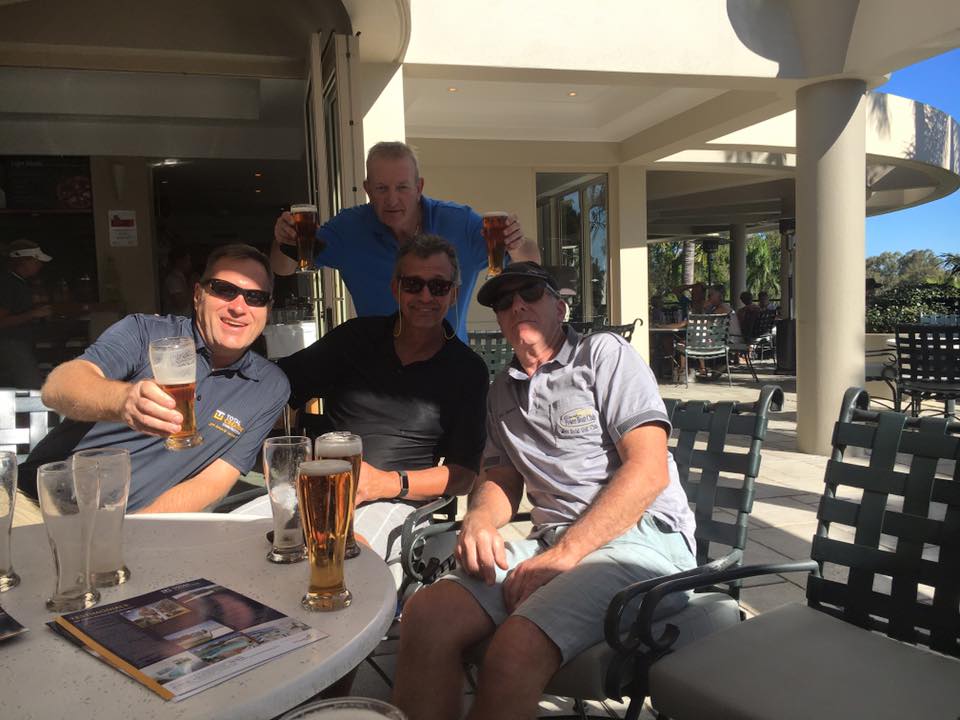 AND THE WINNERS ARE………………
NEAREST THE PIN….SCSOS VICE PRES –  BOB SMOOTHEY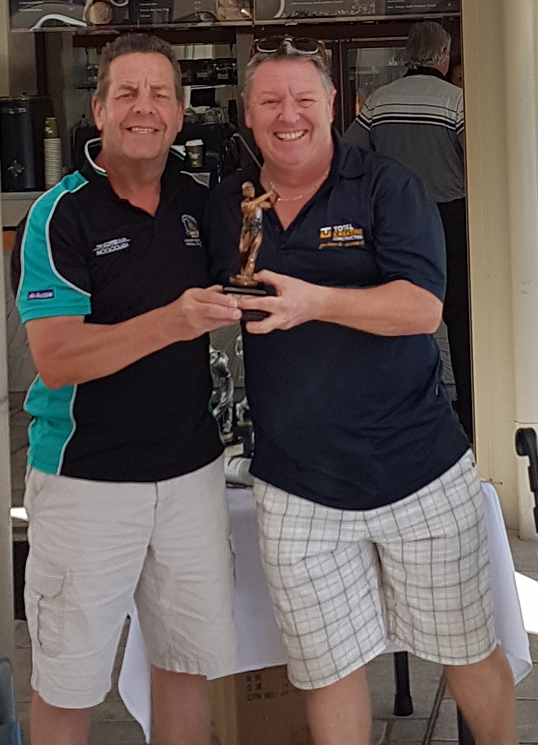 LONGEST DRIVE – GLENN POLLOCK – 3KMS.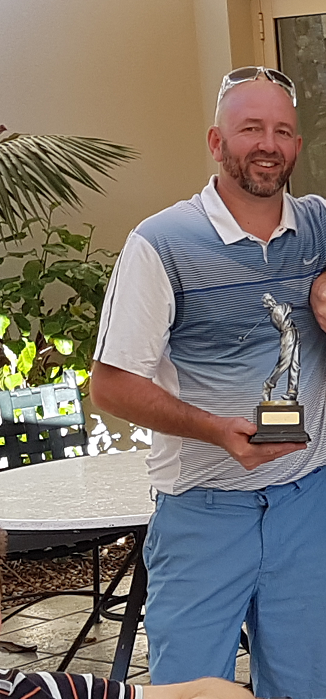 HANDICAP WINNERS – DAMIEN WAUGH AND NATHAN NOLAN.                             (no picture – camera shy!)
OVERALL WINNERS – TONY ROCHE AND GLEN POLLOCK WITH A 75.
(TONY "The HIlls Are Alive" ROCHE ……BEING PRESENTED BY "SPECIAL EVENTS MANAGER" –  DARRYL HAYDEN)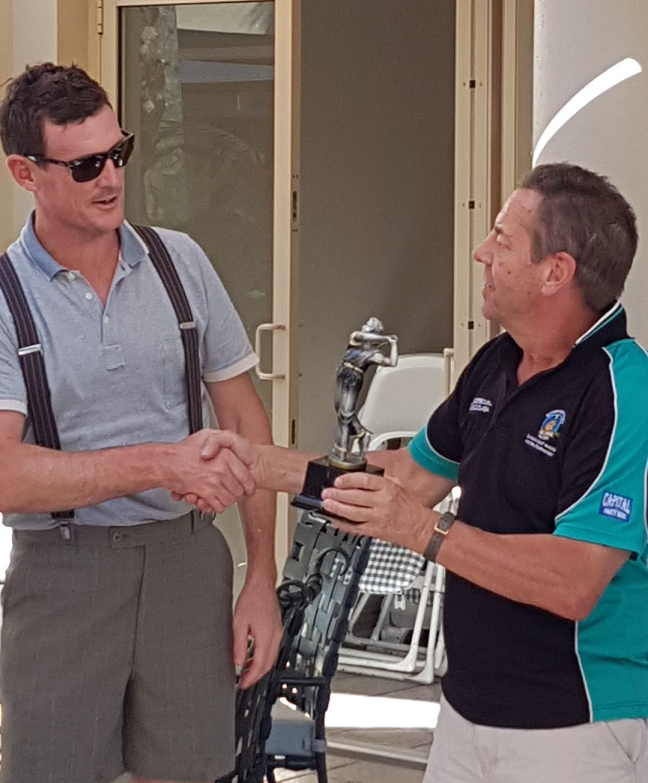 A SIGNED & FRAMED GREG NORMAN PICTURE PRESENTED BY "TOTAL CREATIVE CONSTRUCTIONS"…. ADDED TO THE WINNERS PRIZES.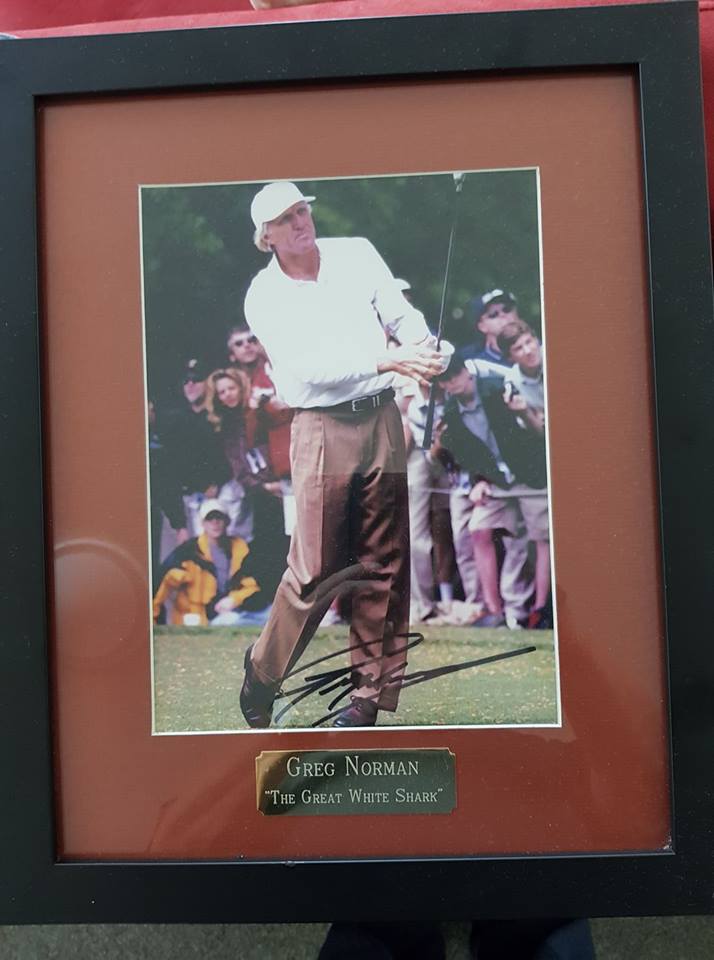 COMING UP!!!
4TH SUPA OLDIES GOLF DAY SCHEDULED FOR FRIDAY 17TH NOVEMBER AT A VENUE TO BE CONFIRMED.
INTERESTED GOLFERS PLEASE EMAIL: specialevents@scsos.com.au